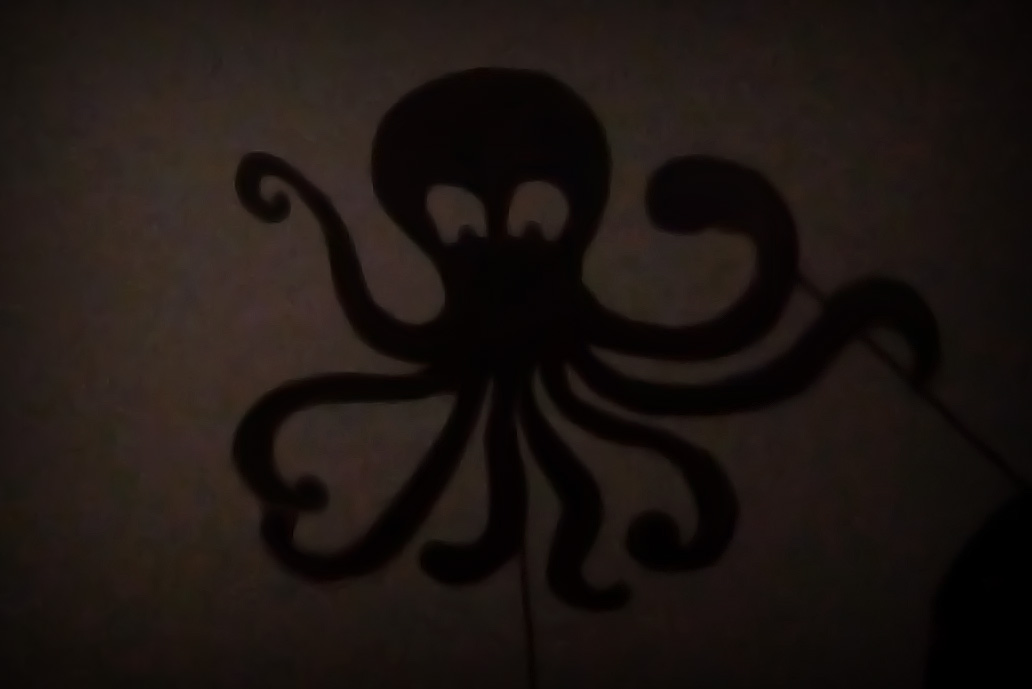 Make a Moving Octopus Shadow Puppet
Follow the steps along with Jade (Lucy) to make your very own octopus shadow puppet!
An A4 printed copy of the Octopus Template
A pencil
Black card (A4 size)
A pair of scissors
A split pin/paper fastener
Sticky tape
2 wooden skewers
5+ (with grown up assistance)
Once you've gathered all of your crafting items, follow along with Jade and make your puppet!
If you'd like to cut out some eyes for your octopus after finishing Part 1, follow along!